As part of the DinoScience exhibition, we have created three interactive workshops that are fun and educational for both kids and grown-ups.
Come and join a workshop as part of your tour visit or complete your free research during the summer vacation!
An entrance ticket to the DinoScience exhibition is required to access the Dinosaur Workshop zone.
Please purchase your Dinosaur Workshop tickets at the register found at the Dinosaur Workshop entrance.
All prices include tax.
To avoid crowding in the space, only one person can accompany each participant.
To give lots of people a chance to enjoy the workshops, each participant will be allowed to take one workshop per visit.
When crowds are heavy, admission may be restricted temporarily.
Due to a special event, no workshops will be available on August 17 (Tue).
Treasure Hunters! Fossil Excavation Experience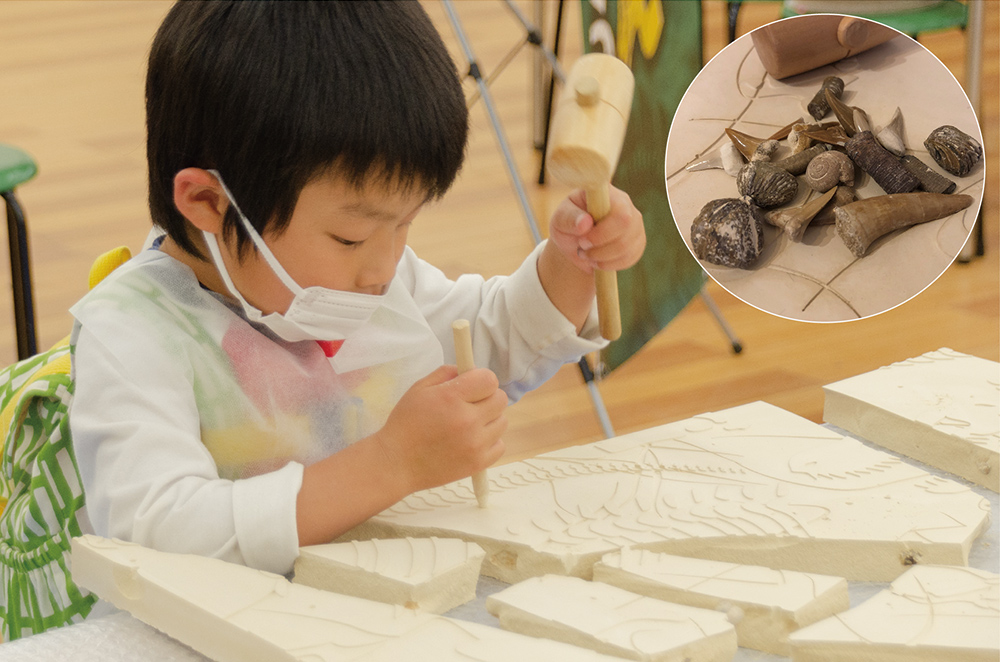 [Duration] 5-15 minutes
[Fee] ¥1,200
Become a dino explorer, and uncover the fossils of creatures that roamed the land and the sea in the age of the dinosaurs!
Participants will use a wooden hammer, chisel & brush to dig out real fossils embedded in a massive plaster sheet.
Excavated fossils can be taken home in an original DinoScience bag.
* One fossil per participant.
Dinosaur Glass Garden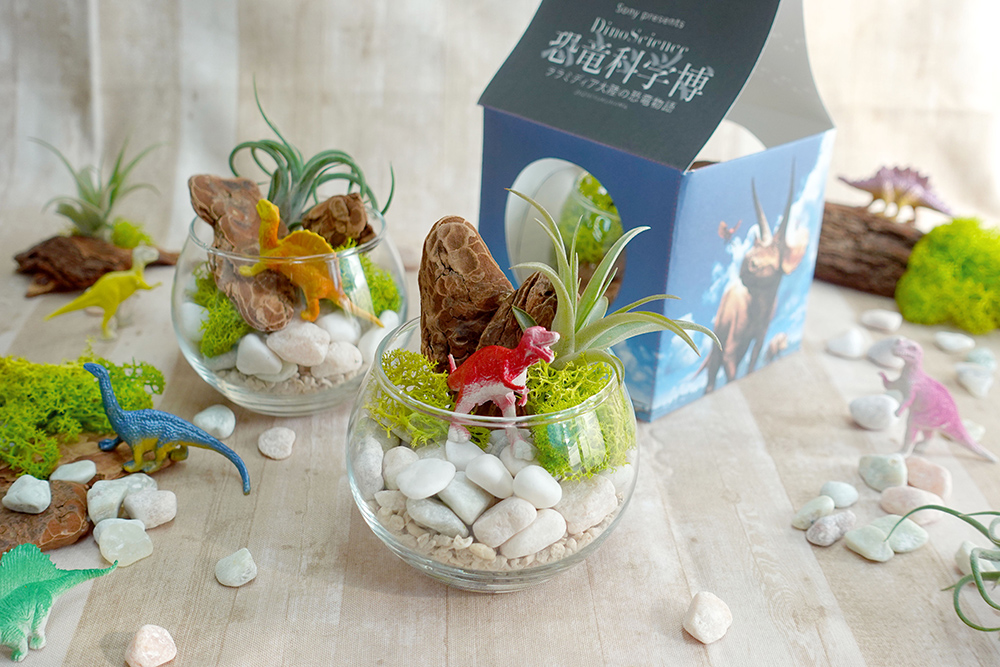 [Duration] 5-10 minutes
[Fee] ¥1,800
Create a stylish piece of home décor that will be the envy of your friends!
Simply place the materials into the glass. You'll have a lovely item that bottles the world of the dinosaurs! And don't worry, this item uses airplants, which are easy to water and easy to care for.
The special box also features an exclusive, original DinoScience design.
Make Dinosaur Soap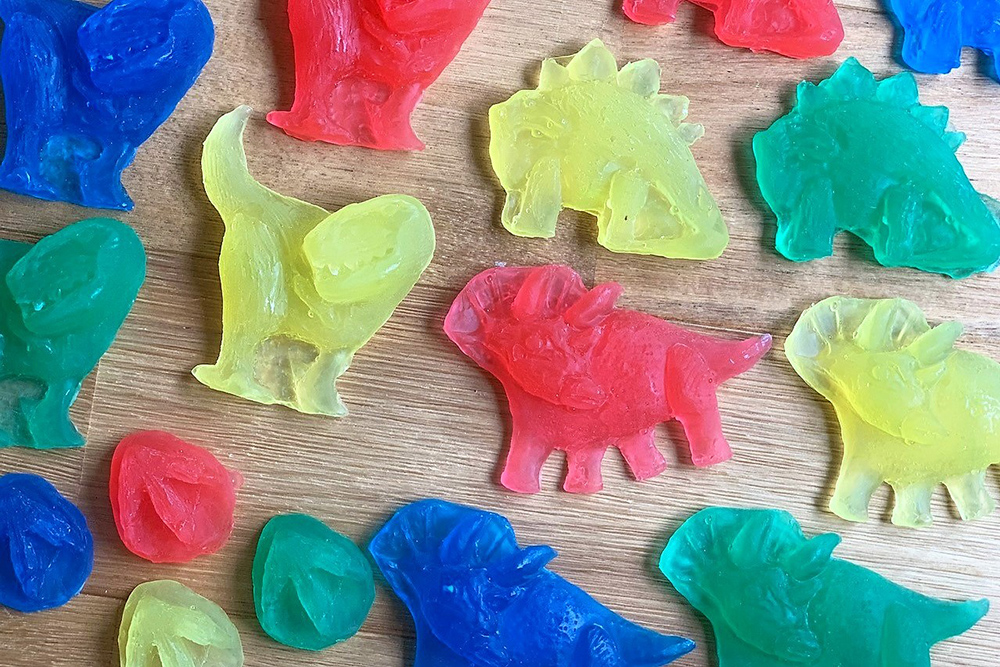 [Duration] 10-15 minutes
[Fee] ¥1,000
Make your own colorful dinosaur soap!
Choose from four colors—red, blue, yellow, and green—and dinosaurs like Triceratops and Tyrannosaurus rex, and make the soap with your own hands.
* In a single workshop, you can make five types of soap.