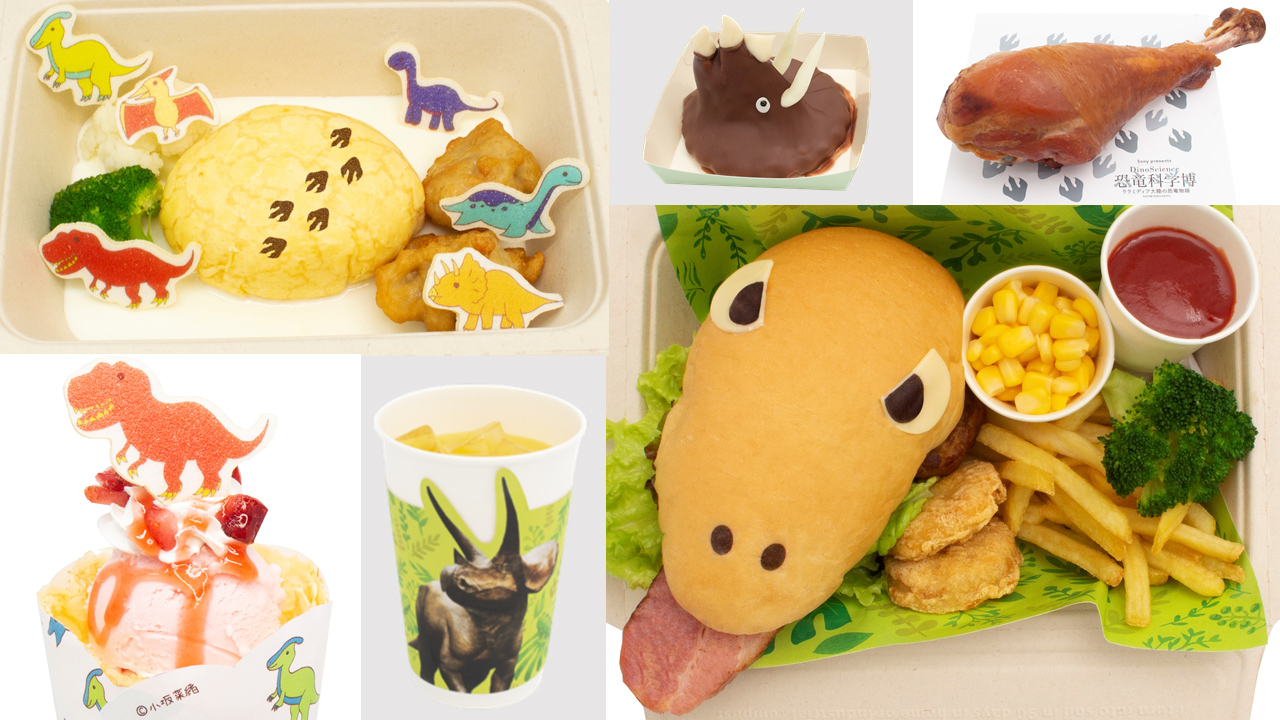 At the very end of the exhibition, you will find the Bishoku Kyoryu no Kitchen, where we've got all sorts of great food with a playful dinosaur theme.
At the end of your journey through space and time back to the world of the dinosaurs, enjoy these fun dino-themed eats.
We've got original creations featuring T. Rex and Triceratops, and a tasty collaboration inspired by the illustrations of Hinatazaka46's Kosaka Nao, our DinoScience Ambassador. You can't miss those delicious and good-looking special collaborations!
An entrance ticket to the DinoScience exhibition is required to access the FOOD & DRINK zone.
All prices include tax.
Menu items are subject to change or be discontinued without notice.
The tableware and containers used in this event are made of sustainable materials.
Please sanitize your hands and refrain from talking loudly while eating.
Please wear a mask at all times, except when eating or drinking.
At the request of Kanagawa Prefecture during the current state of emergency, starting at 20:00 we will be offering takeout only.
DinoScience Theme Menu
All the excitement of the exhibition is sure to work up an appetite, and we've got you covered! Burgers, yakisoba, and fresh vegetables on the side.
From an "excavation cake" where you dig chocolate fossils out of the mousse, to cakes featuring the faces of the dinosaurs themselves, this is fun and delicious food you can only get here!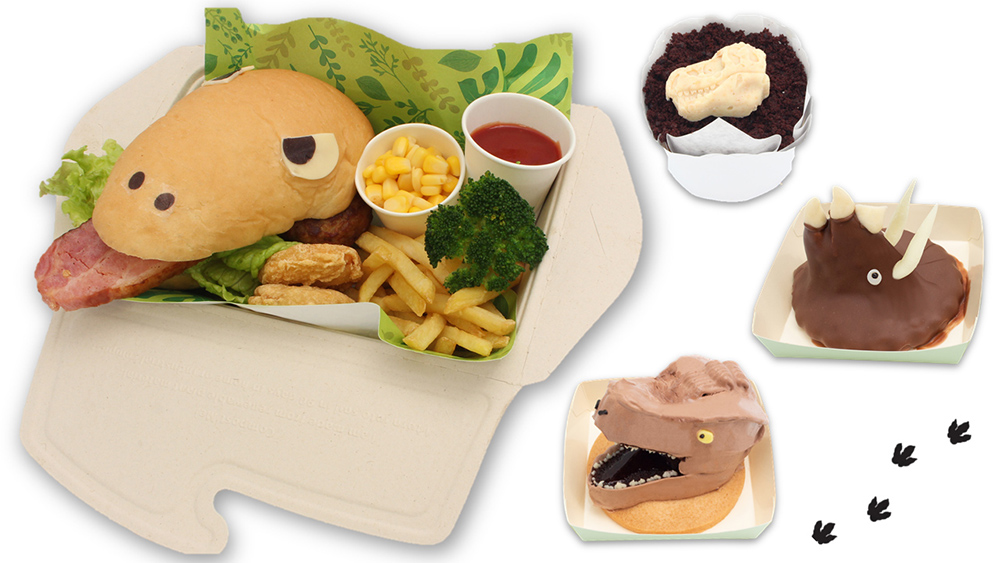 Dino Box with Drink

¥1,980

Sausage on the Bone Yakisoba

¥1,200

Chicken Nuggets & Fries

¥980

Dino Leg

¥900

T. Rex Cake

¥980

Cheese Excavation Mousse

¥600

Triceratops Cake

¥980
and more...
Collaboration Menu with DinoScience Ambassador Kosaka Nao
The adorable dinosaurs that Hinatazaka46's Kosaka Nao illustrated for DinoScience have been turned into treats you can eat...
You might regret eating creatures so cute!
With each order of a Kosaka Nao's Strawberry Dino Soda, you'll receive a randomly selected original coaster from an exclusive set!
*You cannot select which coaster you receive.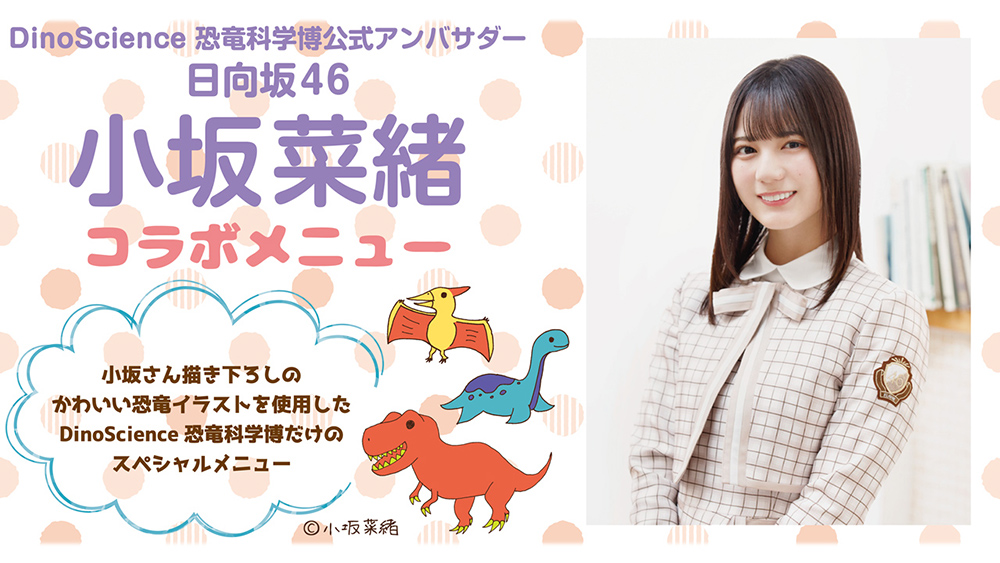 Dino Egg Omurice (Fried Rice Omelet)

¥1,480

Dino Crepe

¥880

Frosted Sugar Cookies

¥700

Kosaka Nao's Strawberry Dino Soda

¥700